Workout with Mini Trampolines
Mini Trampolines – Perfect for Exercise at Home
Are you ready for a new type of fitness routine? Does the thought of going to the gym make you feel sluggish? I've got some news that you'll love to hear. The mini trampoline, inexpensive and once thought to be only a children's toy has outstanding health benefits. Have you ever thought of using the mini trampoline or as some refer to it – Rebounders? For getting in top shape, it has been considered to make great strides again and again. And one of the best benefits about it is convenience of using it at home.
There are so many exercises you can do on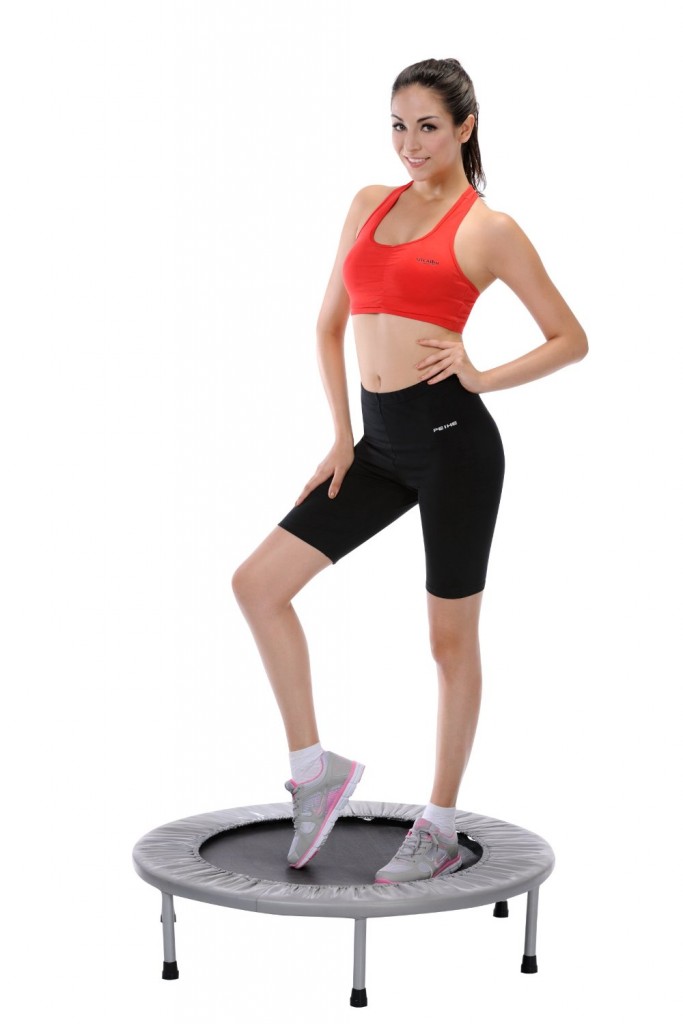 it – ranging from very simple workout sessions to more exotic and difficult. There is something for everyone to do, it does not matter what fitness level you are at. From the world class athlete to someone getting back into the swing of things after a long layoff. The mini trampoline is for you.
Functional fitness works with your body, and not opposed to it. It's low impact, so you won't be prone to injury as in some forms of exercise. There are many types of exercise that are not very good for your joints.
Rebounding is a very simple exercise that can be done on the mini trampoline. Yet this very easy exercise works wonders for the lymphatic system. It's been said that rebounding increases lymphatic flow fifteen to thirty times better.
At a higher fitness level, doing high knee running on the mini trampoline has been used by world class athletes while training. They use the mini trampoline because it can deliver in the cardio department. And one of the best things about it, it's extremely low impact exercise. No more over-stressing the joints like so many other types of cardiovascular exercises.
Doing different things in your fitness program is paramount to its longevity. Lack of this has been known to make well intentioned people stop exercising. This will help you from getting bored from the same fitness plan. Maintaining  your fitness plan is the biggest part to get some visible results. When you see positive things happen, you're more apt to stick with it. It's like the old saying which says – Success breeds success!
But remember, to succeed with fitness it's important to make milestones that can be reached. Be realistic with your current fitness level and plan accordingly. One last note, check with your family doctor before starting your fitness routine.
Children love the mini trampoline. A child can rebound all day long, oblivious to how good it is for them. A mini trampoline with handrails has been considered a good fitness tool for those kids exercise challenged or just a thing where they can burn out excessive energy. They will sleep like babies

Although the mini trampoline is popular people think that offers less benefits than it`s bigger brother. But never the less,  it is very effective. They are easy to store and move around. Especially when you choose one which has foldable frame.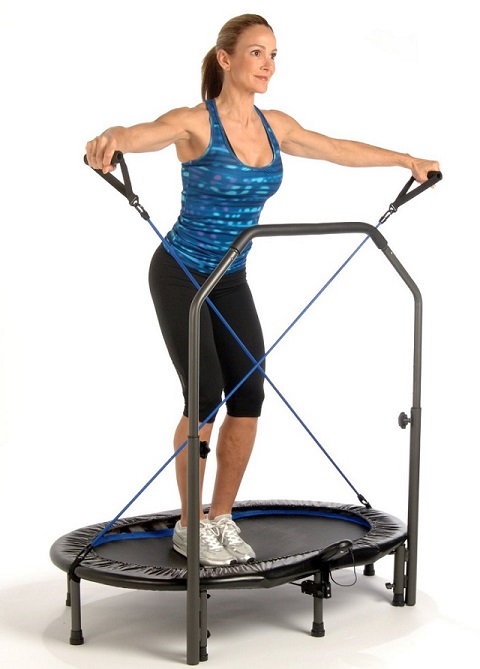 No need in robbing a bank just to buy home trampoline as they are very reasonably priced. That's small price to pay when you consider it as an investment in your body & your health.
If you've been looking to get back into the swing of things from the fitness side, the mini trampoline might be for you. Work out at home, work out outside, it's very flexible. Get ready to get fit!
For some good reviews of mini trampoline please go here – Reviews of Best Mini Trampolines