Successful Diet Plans – Tips For Beginners
Going on a diet? Read our "Tips for Beginners" and succeed from first try!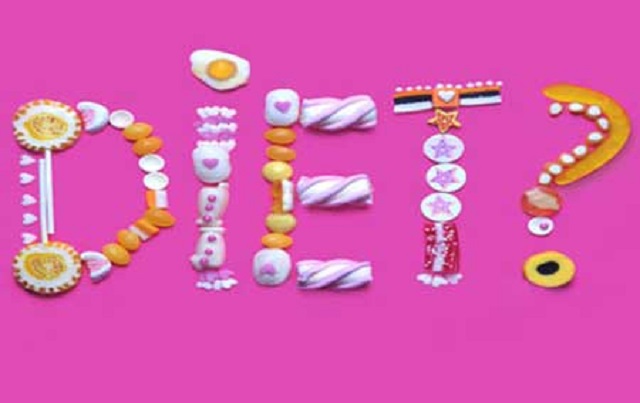 A lot of people are trying to get fit and to lose weight in this time of the year, and they start with diet they have found online or diet that someone has recommended them. First couple of weeks it's fine, but later on, the willpower begin to fade, and diet is no more, and another year they have tried another diet that didn't work. Every change is hard, but it's a lot simpler if you make sure that you have planned your 90 days or some other period.
Find a good source of information
Before you start, a must have is to find good source of information – website, book, friend who has been through this, or even a nutritionist.
You have to choose how much & when will you work out and then make a schedule.
If you are planning to go to the gym, you have to find a gym that is near you and you feel comfortable working out there.
Every diet, if is a quality one is different than your current diet, and you'll have to find some articles that will help you to find the differences, to learn why are you eat chicken and not hamburger, and this will help you to understand that you have to make some changes.
Find out what will you eat, what is bad, what is good, when to eat some things, why oatmeal is ideal for breakfast and so on…
Learn about nutrition and training, and you'll see that will pay off.
Mindset
Every athlete, prepares mentally for game, match or competition. You must understand that you can do something if you try, champion mindset, devote yourself to success, prepare to say no to your friends when they want to go out for pizza, it's hard, but your mindset must be ready.
There will be a lot of setbacks but if you are prepared, you'll pass them without any trouble.
Find out your why, why do you want to lose weight? Why do you want to add more muscle mass?
Why do you want a flat belly? Why do you want to feel better?
Answer these questions, and write it down, and every time you feel like you want to eat a junk food, or miss a training session, just read your why, and move forward.
Find a training routine
You are going to the gym or you work out at home, but what exercises? And how?
Internet is full with workout routines, for gym, home, with equipment, without equipment.
There is no room for excuses, before you start, find a routine and watch it, just to see what is waiting for you. Yes, you'll see the sweat, but sweat is crying.
Find friend who works out, ask him if it's this program too advanced for you, or is too simple, and ask him how to do some of exercises.
If you don't have that kind of a friend, you can contact us and we will answer to all of your questions.
Start step by step
If you are eating 2-3 times a day, first week start with 4 meals a day, and after week, if you are comfortable with 4, add another meal, because goal is 5-6 meals a day.
If you want to start to go to the gym, go once, just commit to go 3 times a week, you have your workout routine, you know how to do some of exercises and you can start!
Start to remove junk food from your current diet, and in a few weeks, you'll be on your new diet without junk food, without even noticing that you have removed junk food.
Don't listen to others when they say, "don't go to gym, it's a waste of time, just to a 2 hours of cardio every day and don't eat anything and you will lose weight", or "why do you need a diet? Don't eat anything and you will lose weight". But if you go on your path of losing weight like this, you'll lose your health.
Or if you don't go to gym, if you work out at home, it will be the same.
Measure your progress
When I started my fitness journey, every Sunday I was taking pictures of myself, and after couple of weeks, I couldn't see the progress in the mirror, but pictures were showing me wrong. And when you see progress after a couple of weeks, you don't want to stop, but only you can see the progress, is if you measure your progress, pictures are better than scale, if you ask me.
Take your measurements, arms, hips, chest, thighs. Put measurements on the fridge, so if you come in temptation to eat some junk food, you'll see your progress and you won't even open the fridge.
Enjoy in the progress, it's a lot more fun than destination, because one you reach your goal, you want more, because you have enjoyed in progress and you miss that journey.
Test yourself
I had a 3 different kinds of chocolate bars over my keyboard, and every time I was on computer I looked at them, I asked myself, "Do I really need this, does my body needs all this sugar?"
And always, always, answer was no, so I was 6 months without any kind of chocolate, cause I was testing myself every day.
It's easier to not want something than forbidding something to yourself.
When you are at party or celebration, and someone offers you a some sort of junk food, and you are on your diet and you don't want to mess up your diet, just say "I don't want to eat that", not "I am on a diet and I am not allowed to eat that".
Preparation
"If you don't prepare for success, you'll fail."
All excuses comes from poor preparation, I don't have this, I don`t have that and so on…
You must make a list of things that you'll need for your journey. When I started running in the morning, for I prepare my shoes, shirt, shorts and iPod, and when I wake up, everything was set and I just put my clothes on and walk out the door and start running.
When I decided to start gym, but seriously this time, I've written a 6 months training plan, with couple of routines. And it way easy to follow trough
Every morning you must know, what, when, and how will you eat. For example, if you will eat a 2 meals of chicken breast, you must wake up one hour earlier to prepare meals, you have to put them somewhere.
For the end, every beginning is always hard, but why wouldn't give yourself a chance for change?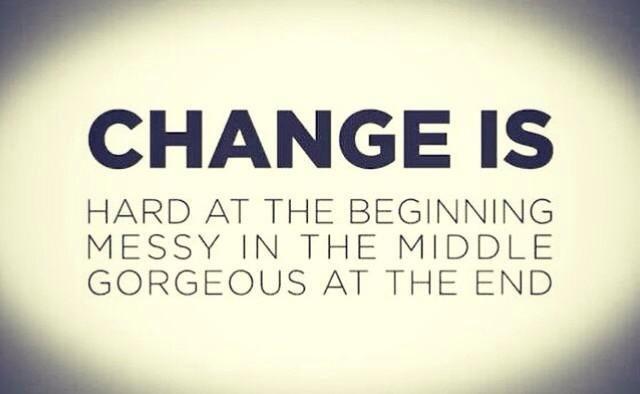 If you are reading this article, I assume that you are considering to start something, or you have already started. The moment when I decided to make a change was when I saw a photo of me shirtless, and I knew, I must change something. I've changed my whole life in past 2 years, but everything has changed for better.
Jim Rohn once said:
Take care of your body. It's the only place you have to live.
Think about that quote!
---
Stay tuned and share if you like it!